FSSP Rad Trad Gun Nuts Chomping At The Bit For A Shootout At The Next Holy Sacrifice Of The Mass! Using The Nigerian Massacre To Justify Carrying Guns To Mass.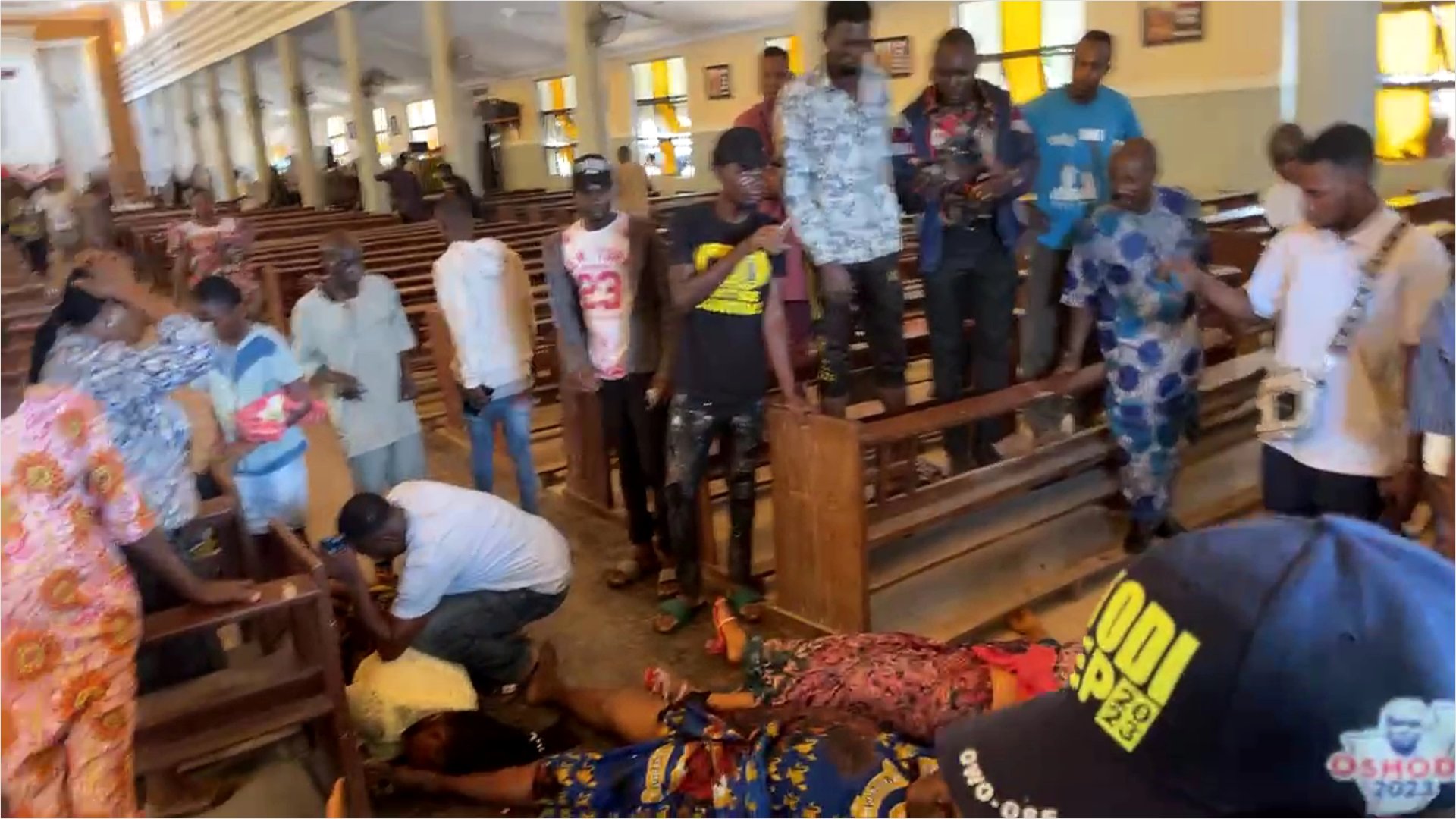 Blood thirsty FSSP Rad Trads want to murder others during the Holy Sacrifice of the Mass at their FSSP Parish.
The majority of those laymen who attend the Holy Sacrifice of the Mass at a FSSP parish carry three or more guns on their person
They are looking to use their guns during Mass.
When they do many will die in the Crossfire. I call this the Crossfire Sunday Mass. I bet it will take place in Texas. Most of thsie murdered during the shootout will be FSSP laity. Children as well.
So as expected the FSSP laity took perverse notice of the Massacre in Nigeria today during Pentecost Sunday Mass.
Believe me - this is what these FSSP laymen want - bullets flying and dead bodies.
Here is the story and what follows are Tweets from demented FSSP'ers using this tragedy to justify carrying several weapons on their person during the Holy Sacrifice of the Mass.
I will be updating the TWEETS
Typical FSSP'er Going To Sunday Mass
At least 50 feared dead in attack on Catholic church in Nigeria
At least 50 people were killed and others injured Sunday when gunmen attacked worshippers at a Catholic church in southwestern Nigeria, according to media reports. A doctor at a hospital in Owo, a town in the Nigerian state of Ondo, told Reuters that no fewer than 50 bodies had been moved to the Federal Medical Center in Owo and to St. Louis Catholic Hospital. The attack took place during a Pentecost Sunday service at St. Francis Xavier Catholic Church in Owo, according to Ondo's governor, Arakunrin Akeredolu. A video posted on Twitter showed graphic scenes of bodies and blood inside the church. Akeredolu said many children were among the dead."I am deeply saddened by the unprovoked attack and killing of innocent people of Owo, worshiping at the St. Francis Catholic Church, Today," the governor said in a tweet. "The vile & satanic attack is a calculated assault on the peace-loving people of Owo Kingdom who have enjoyed relative peace over the years." A state lawmaker, Ogunmolasuyi Oluwole, told the Associated Press the attackers also detonated explosives. The Vatican released a statement Sunday after Pope Francis learned of the attack. "The pope learned of the attack on the church in Ondo, Nigeria, and the death of dozens of faithful, many children, during the celebration of Pentecost," the statement read. "While the details of the incident are being clarified, Pope Francis prays for the victims and for the country, painfully affected in a moment of celebration, and entrusts both to the Lord, to send his Spirit to comfort them."
Source
BLOOD THIRST TWEETS FROM THE FSSP LAITY: