Hare Krishna Profane Immaculate Conception Basilica In Rio de Janeiro: Pagan Rome Will Disappear........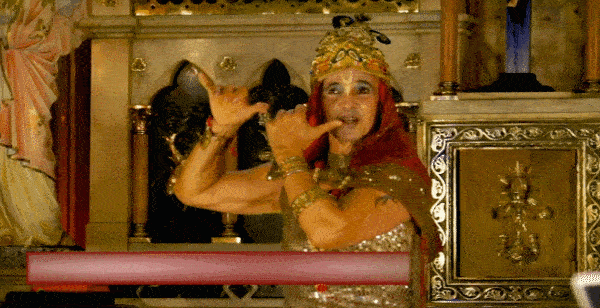 Pagan Rome Will Disappear.
Our Lady of La Salette 19 Sept. 1846
(Published by Mélanie 1879)
****A side note - in order for Pagan Rome to disappear - Rome must first become Pagan - looks like we are headed in that direction
Hare Krishna profane a Catholic church in Rio
On October 24, 2020, Canon Marcos William Bernardo, last row below, parish priest of Immaculate Conception Basilica in Rio de Janeiro, gave permission to a group of Hare Krishna followers to perform in the presbytery of the Basilica. The group blasphemously sang and danced, as shown on this page, and preached from the podium spreading Hindu doctrine. Hare Krishna is a branch of Hinduism that believes in reincarnation. According to this doctrine, its followers practice yoga and repeat the names of Krishna and Rama to rise in their present stage of reincarnation and move toward a better spiritual place in their next life. The profanation caused scandal among Catholics in Rio. They asked Card. Orani Tempesta to take measures against it. To our knowledge, the only measure taken was to remove the video of the blasphemy from the Basilica's Facebook page. The priest responsible for the profanation received no public reprimand. We praise those lay people who protested and denounced this scandal. If more Catholics do the same, the progresivist clergy would not be so bold and the Conciliar Revolution would lose momentum.
Source